The WLPO:
a collective of world-leading personalities.
The WLPO's international network is made up of personalities who stand out in the world for their commitment to raising public awareness about the most pressing issues facing today's society. Individuals who, with their successful position, make a measurable difference in the lives of those less fortunate.
Here we are... the WLPO's beating heart: active and committed!
Daniel A. Nigro
Former Commissioner Fire Department, City of New York
Mariafrancesca Carli
BDT & Company - Managing Director, New York (USA)
Carl Ciaccio
Past Chairman of the Board & Museum Commissioner Garibaldi-Meucci Museum, New York
Comm. Joseph Sciame
President Sons of Italy Foundation, New York
Riccardo LoFaro
Founder & President, WLPO Corp. Journalist & Biographer, RLF Life Stories New York
Alessia Pertosa
Co-Founder WLPO Corp. Head, Communication & Extl. Relations, RLF Life Stories, New York
Claudio Bozzo
Vice-President WLPO Corp. C.O.O. at MSC - Mediterranean Shipping Co., Geneve
Vincent A. Tummino
President & Ambassador FDNY International Columbia Association, New York
Joe Tacopina
Lawyer and professional sports executive. New York
Monica Mandelli
KKR - Managing Director, New York (USA)
Massimiliano Cattozzi
Head of Direzione Agribusiness, Exec. Director Intesa Sanpaolo, Milan
Giovanni Colavita
President & C.E.O. Colavita USA, New York
Amelia Antonucci
President, Leonardo Da Vinci Society San Francisco
Francesco Vanni d'Archirafi
C.E.O. Citigroup, London
Our Award's recipients over the years...
Antonio Pappano
The Royal Opera House - Music Director, London (UK)
Matilda Raffa Cuomo
Formr. NY State First Lady & Founder MentorUSA
Dante Ferretti
Production Designer, Academy Award(s) Winner
Stefano Pessina & Ornella Barra
Walgreens Boots Alliance, Inc. - Executive Vice Chairman and CEO; Executive Vice President, London (UK)
Sylvester Stallone
Actor & Film Producer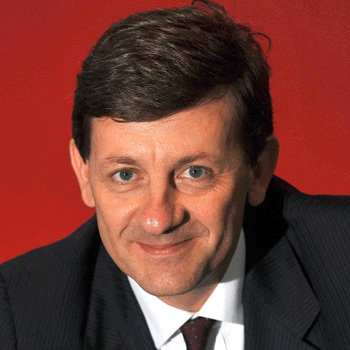 Vittorio Colao
CEO - Vodafone Group, London (UK)
Federico Faggin
Physicist and Manager –1st Microprocessor/Intel, San Francisco (USA)
Greta Scacchi
Actress, London (UK)
Frank Serpico
Frmr. Detective, New York Police Department
Francesco Vanni d'Archirafi
CITI Group Holdings - CEO, London (UK)
Mariafrancesca Carli
BDT & Company - Managing Director, New York (USA)
Joe Mantegna
Actor, Film and Television - Burbank, California (USA)
Simonetta Agnello-Hornby
Novelist & Attorney at Law, London (UK)
Roberto Pieraccini
Human - Machine Coomunication / Scientist, San Francisco (USA)
Regina Calcaterra
New York State Attorney and Author, New York (USA)
Arturo Di Modica
Sculptor –The Charging Bull, New York (USA)
Marco Marinucci
Venture Capitalist - San Francisco (USA)
Cristiana Baldeschi Balleani
Accademia Italiana della Cucina, Del. New York - Delegate (USA)
Massimiliano Cattozzi
Intesa Sanpaolo - Global Head of Energy and Utilities Corporate and Investment Banking Division
Mariuccia Zerilli Marimò
Philanthropist, Casa Italiana at NYU –Founder, New York (USA)
Emilio Bizzi
MIT, Neuro-Scientist, Cambridge, MA (USA)
Mario Andretti
Formula 1 World Champion, Nazareth, Pennsylvania (USA)
Vanessa Crocini
Documentarist, Los Angeles (USA)
Marco Belinelli
NBA Champion, Professional basketball player, San Antonio, Texas (USA)
Andrea Ferrari
Cambridge Graphene Centre - Director, London (UK)
Martha De Laurentiis
Film and Television Producer, Los Angeles (USA)
Pier Cistoforo Gulianotti
Invasive and Robotic Surgery, Chicago (USA)
Riccardo Zacconi
King Digital Entertainment, Co-founder & CEO - London (UK)
Rosemarie Truglio
VP Education & Research, Sesame Street Productions, New York (USA)
Gianluca De Novi
Surgical Robotics/ Simul. n Res. Cambridge, MA (USA)
Ennio Tasciotti
Researcher - Houston, Texas (USA)
Bruno Serato
Chef and Philanthropist – CNN Hero, Los Angeles (USA)
Monica Mandelli
KKR - Managing Director, New York (USA)
Giovanni Colavita
President and CEO, Colavita USA - New York
Luigi Zingales
Robert C. McCormack professor of Entrepreneurship and Finance, Chicago (USA)
Toni Mascolo
Toni&Guy - Co-founder & Chairman, London (UK)
Giorgio Moroder
Music Producer, Los Angeles (USA), Academy Award(s) Winner
Lorenzo Thione
Entrepreneur/B'way Producer, New York (USA)
Luca Cicalese & Cristiana Rastellini
Head Researcher / Director - UTMB-Texas Medical Branch (USA)
Margherita Missoni
Fashion Designer, New York
Domenico Boyagian
Orchestra Conductor Cleveland, Ohio (USA)
Lorenzo Simonelli
General Elecrtic Transport, President and CEO - Fairfield, Connecticut (USA)
Annalisa Liuzzo
Attorney at law - New York (USA)
Dominik Knoll
CEO, Wolrd Trade Center, New Orleans (USA)
Frank Mancuso
Frmr President & CEO, Paramount Pictures and MGM Studios, Los Angeles (USA)
Antonello Bonci
National Institute of Health, Scientific Director - Washington, D.C. (USA)
Sebastiano Tomada Piccolomini
Conflict Photographer, New York (USA)
Livio Valenti
Economist, Boston (USA)
Chris Botti,
Trumpeter and Composer, Los Angeles (USA)
Alessandra Zago
Entrepreneur - Santa Clarita, California(USA)